Single Stud Replacement / Hot Bolting DTIs
DuraSquirt® SSR DTIs (Single Stud Replacement/hot bolting DTIs) are single-use mechanical load cells that visually indicate when a specific stud stress has been achieved. Designed to be used during hot bolting operations, in accordance with ASME code: Hot bolting or SSR is the sequential removal and replacement of bolts on flange joints while under reduced operating pressure.
SSR DTIs are to be used anywhere a specific diameter of bolt is to be tightened to 35-80 ksi bolt stress. SSR DTIs are marked with bolt diameter, SSR designation, and ksi.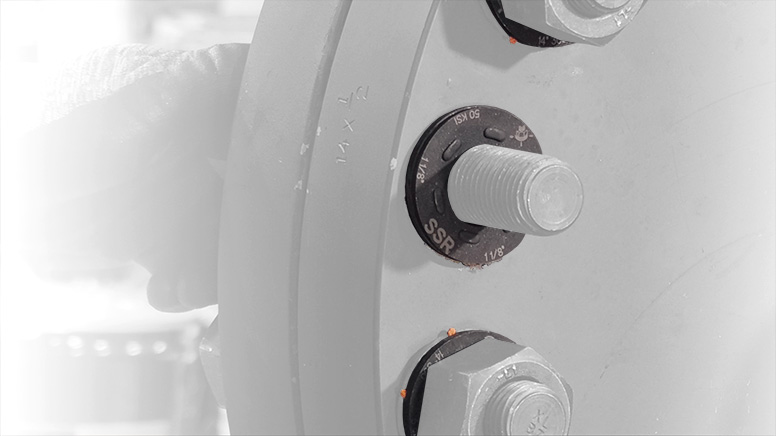 How It Works
DuraSquirt® Single Stud Replacement DTIs
Benefits
TIGHTEN STUDS TO DESIRED KSI WITH ANY TOOL, CALIBRATED OR NOT!

---

DURASQUIRT® SSR DTIS ARE AVAILABLE IN BOLT DIAMETERS FROM 3/4" UP TO 1-1/2".

---

DESIGNED TO CLIENTS' REQUIRED STUD STRESS FROM 35 KSI UP TO 80 KSI IN 5 KSI INCREMENTS.

---

THEY ARE NOT SPECIFIC TO A PARTICULAR FLANGE CLASS OR TYPE, GASKET OR SEAL.

---
Product Specifications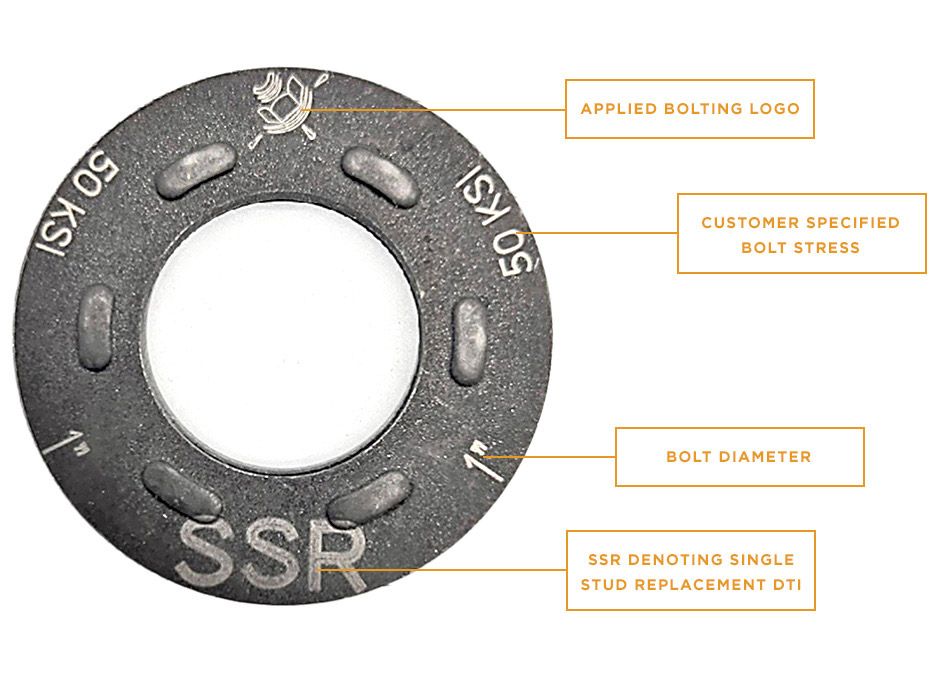 Check Out Our Related Products