The Easiest All-In-One Single Pass Flange Tightening Solution
Torque a flange in 15 minutes or less!
The DuraSquirt® Flange System allows a flange to be torqued in a single pass, utilizing all of the benefits of Direct Tension Indicators (DTIs). This is based on an improved Flange Bolt-Up study, sponsored by BP America and the Pressure Vessel Research Council (PVRC).
In the early 1990s, BP America and The Pressure Vessel Research Council (PVRC) sponsored the University of Akron, Ohio to develop a way to improve flange bolt-up procedures, using experimentally determined elastic interaction coefficients.1 The study resulted in a way to fully torque a flange, in a single tightening pass, while achieving uniform bolt stresses around the flange. The groundbreaking procedure was made possible by determining and compensating for elastic interaction between all bolts within a flange.
Elastic interaction is the phenomenon that occurs between a group of bolts as tightening initializes and progresses throughout the group. As each bolt is tightened, other bolts in the group may tighten or loosen, due to dynamically changing forces within the flange assembly.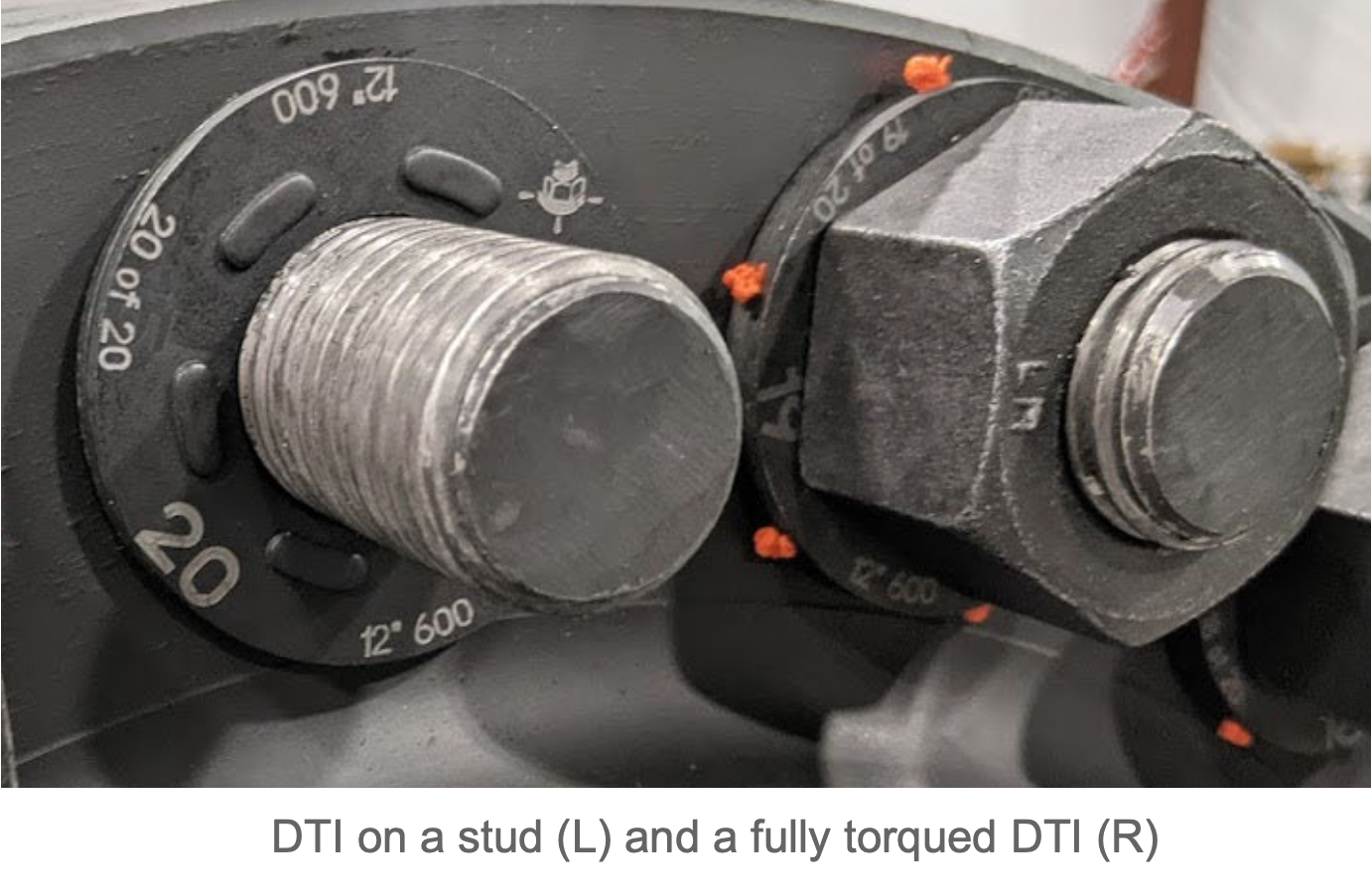 Flange Bolting 101 – Elastic Interaction
what makes single pass possible!
Benefits
SIGNIFICANTLY FASTER THAN THE ASME PCC-1 LEGACY BY 70%+

---

RELIABLY PRODUCES A LEAK FREE CONNECTION

---

REQUIRES 75% FEWER TOOL MOVEMENTS BY THE INSTALLERS

---

75% FEWER MOVEMENTS MAKES IT 75% SAFER

---

DOESN'T RELY ON TORQUE COMPARED TO ASME PCC-1 LEGACY

---

REPEATABLE AND ACCURATE WITH MINIMAL TRAINING AND LIMITED EXPERIENCE

---
University of Houston Independent Evaluation
Single Pass Kit Installation
DuraSquirt® Flange Bolting
Single Pass Flange System
Product Specifications
Kits clearly labeled and individually packaged to maintain set and improve ease of installation. Simple visual instructions included.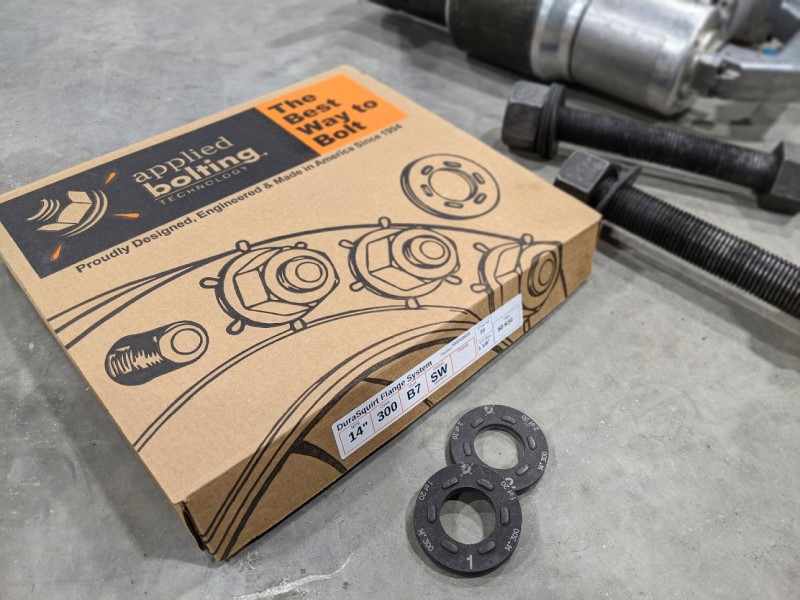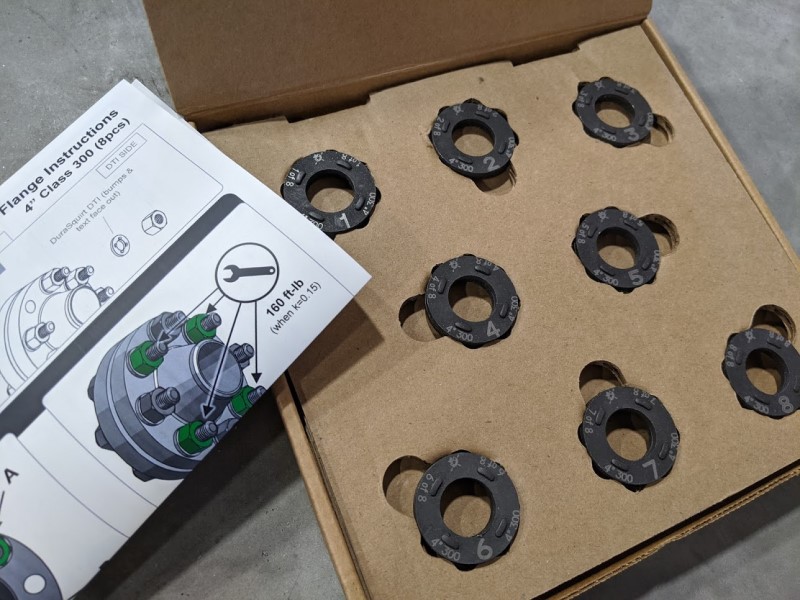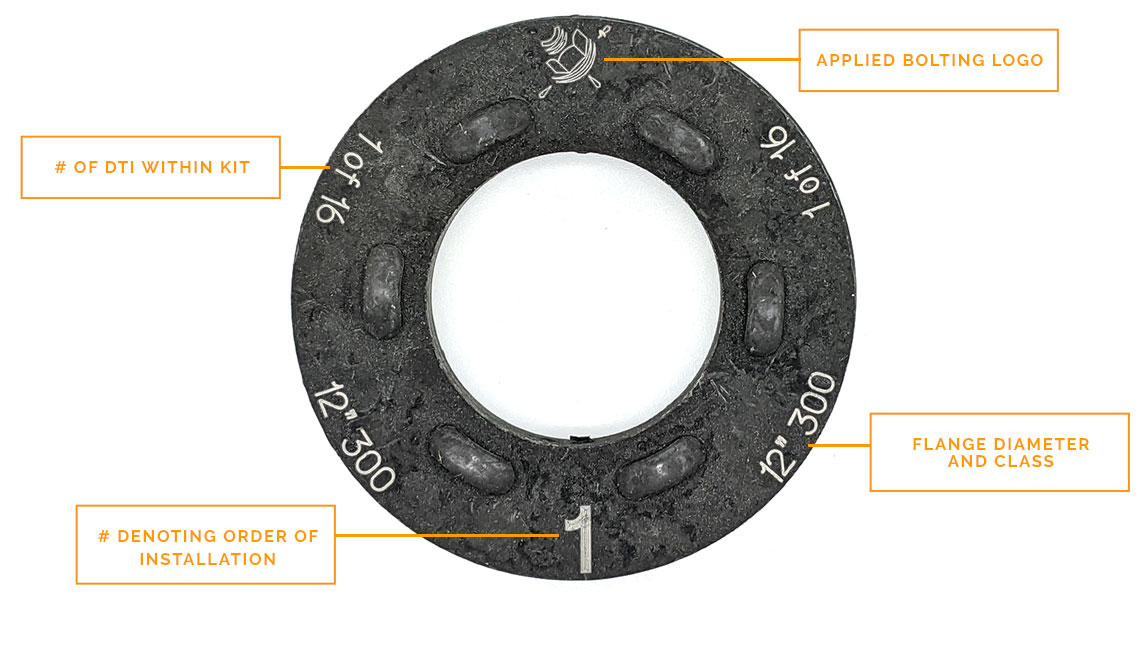 1 Bibel, G. D. and Ezell, R.M. "An Improved Flange Bolt-Up Procedure Using Experimentally Determined Elastic Interaction Coefficients,"
Check Out Our Related Products